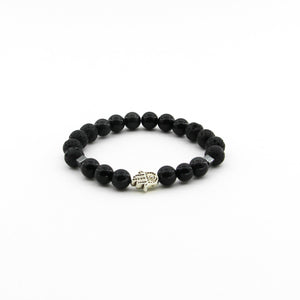 Omen Bazaar
Ultimate Protection - Obsidian, Lava, Hematite, Hamsa - Gemstone Bracelet
Regular price
$35.00
$0.00
Unit price
per
Spiritual Beads Gemstone Stretch Bracelet
"Ultimate Protection"
8mm Obsidian, Lava, Hematite, Eye
Obsidian: It activates the third chakra and supercharges your ability to manifest and and create success in the world. It helps clearing the negativity, clarifying your true motivations, and helping you express your gifts.
Lava: It is a grounding stone that strengthens our connection to nature. Since the stone comes from raw energy, it is considered to be a stone of rebirth and change.
Hematite: It is used for grounding and balancing in your life. As soon as the Hematite touches the skin, you'll feel more centered and calm with its intense vibrations. It activates the root chakra that anchors us to the earth.
Hamsa: Protection against bad spirits.
--
Please contact me with any questions, special requests!
---
Share this Product
---